Google Display Ads for Dentists: 3 Tips to Make Them Worth Your Time (And Money)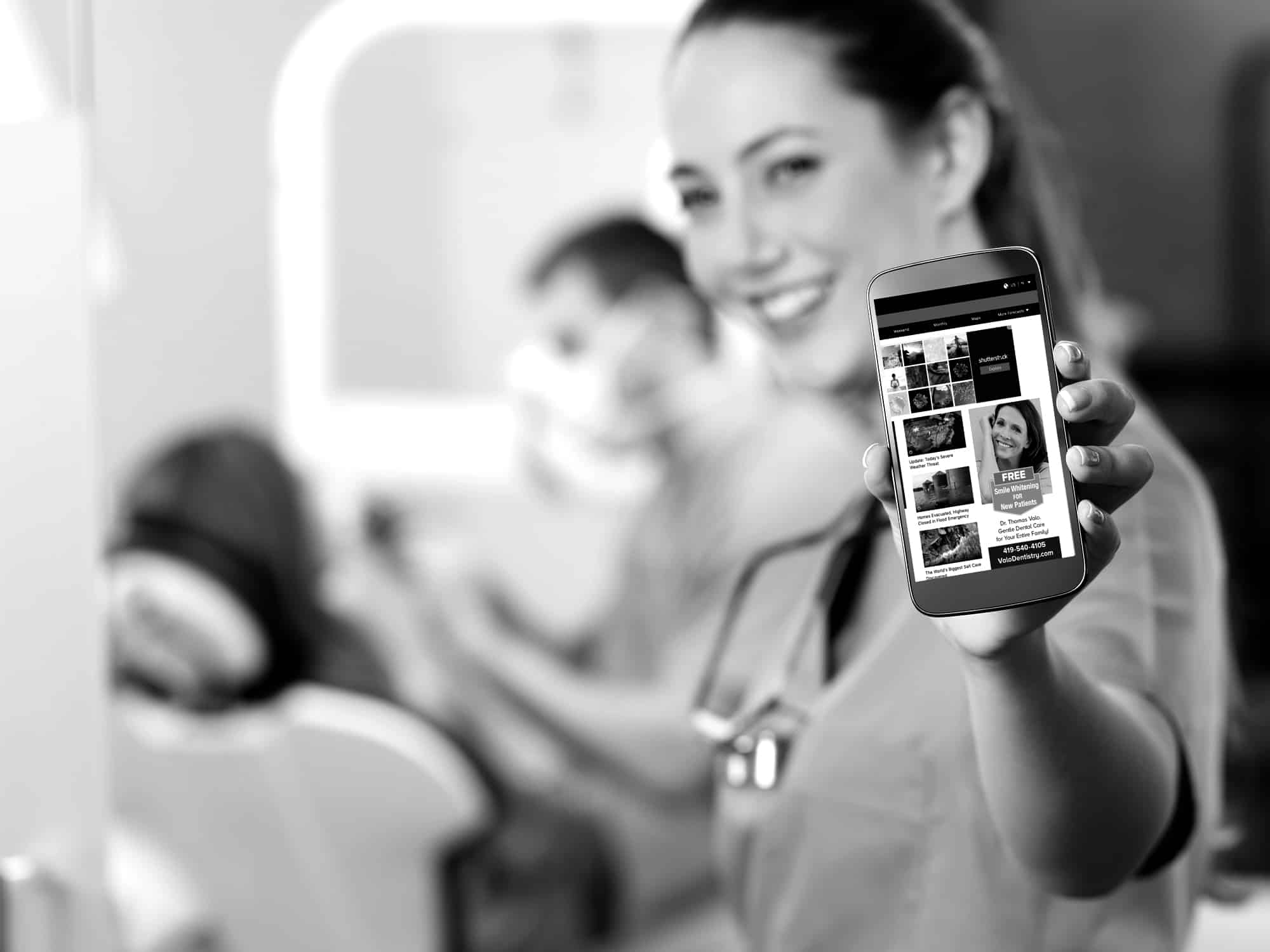 It was a cold, blustery March, and I needed a vacation – bad. After searching Travelocity and Expedia for sun and sand, I started to notice something. Google Display Ads for Turks and Caicos magically appeared when I opened the Weather app. So did ads for sunglasses when I opened the New York Times online. And there were fashion ads showing off summer clothes every time I opened my phone.
No, the phone wasn't listening to me. But it did know enough to show me ads for items related to my search.
Fast forward to today, and everywhere I go during my daily internet activities the sunglasses and that white sand beach are staring back at me, thanks to Google's massive Display Network that allows businesses (small and large) to reach over 90 percent of internet users across the world using 2 million websites.
So you're wondering, how do these vacation plans impact me, a dentist? Aside from the fact that you are likely overdue for some R&R, this concept applies to prospective dental patients as well. Anytime someone in your market area searches "signs of a cavity" or "how often should I get my teeth cleaned?", your practice can show up on their phone, tablet, or laptop.
If you're unfamiliar with how Dental PPC works, keep reading. Consider this your mini crash course to help understand some of the top reasons Google display ads for dentists should be a part of your digital dental marketing plan.
#1 – Building Brand Awareness
One of the best advantages of dental ppc ads is that they cost you nothing – that's right, NOTHING – until someone clicks the ad. Which means you get phenomenal brand awareness with a very small cost. Your display ads need to be visually appealing, so this is your time to grab the attention of potential patients with eye-catching imagery and headlines. More importantly, tailor your ad to authentically represent:
– Your office
– Your logo
– Your branded colors
Even if someone doesn't click on your ad, they still see you wherever they go on the internet. Your ad will continue to spread awareness about your office and your services. New patients often need to see an ad multiple times before it resonates enough for them to finally reach out and call you.
*Pro Tip: If you're using a dental Google display ad to boost your brand awareness, make sure it links to your main website. If your ad features a specific offer or message, you should be driving traffic to a landing page and not your website.
#2 – Find Your Format
Did you know Google display ads for dentists come in all shapes and sizes? There are four types of ads you'll want to consider adding to your dental advertising arsenal:
– Image Ads – These ads are driven by compelling, still imagery, and some copy. Try using custom images over stock photos to make a statement. (FYI – Google does restrict display ad text to 20 percent of the ad, so it's important to be concise and direct with your messaging.)
– Video Ads – Thanks to YouTube's huge impact on internet usage and searches, video display ads now appear on the Display Network. Animated ads have a higher tendency to capture someone's attention.
– Text Ads – These ads are set up just like the ones that show up as results in the search network, consisting of a headline and some additional text.
– Rich Media Ads – Rich media ads use animation or other interactive tools to increase user awareness and brand engagement. These ads sell with pictures and often appear in ad formats such as buttons or banners.
*Pro Tip: For examples and more tips about Google Display ads for dentists, download our guide and check out page 5 !
#3 – Test, Test, Test
In the evolving world of Google display ads for dentists, it's important that you (and the dental marketing company you partner with) understand the value of testing, so you know what's going to give you the best results and ROI. Google doesn't just give you one or two options for ad sizes; there are numerous choices that you can test and try out to see how well they perform.
You can also benefit from swapping out your visuals or ad imagery. Changing headlines or photos can have a big impact and help your ad stand out from the competition. It's about finding your niche and relying on past data to build a large, successful campaign.
*Pro Tip: If you find something that works and gets you clicks and calls, consider doubling down on your budget.
Still on the fence, if all of this is right for you? You can always talk to us. One of our dental marketing strategists will be happy to learn about your goals, review your practice information, and make a recommendation backed by honest experience and expertise.
Google display ads are just one of the biggest things happening in marketing for dentists today. Get the scoop on everything else you need to know by downloading our Top Dental Internet Marketing Trends Guide. (You'll want to see what's inside to make the most of your 2019 internet marketing.)