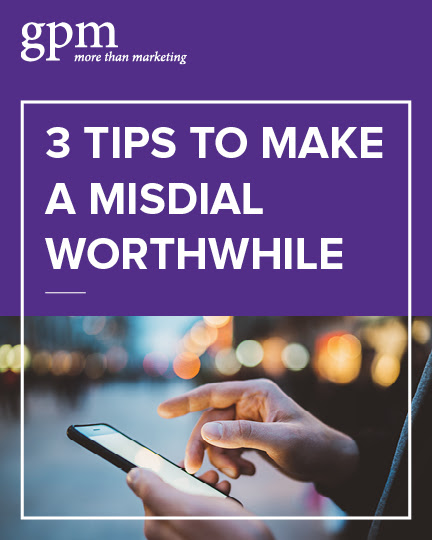 Chances are people call your office in error, more often than you think. This is because no matter how "smart" your phone is, sometimes mistakes happen. (The same can be said for humans too.)
With a little effort, you can turn a wrong number into the right kind of dental patient the next time your phone rings.
Do you get these calls?
– 1 -"
I WAS TRYING TO REACH A DENTIST

, 

BUT NOT YOU.

"

Let's start off by saying: There's no such thing as a wrong number. Just because someone called your office in error, doesn't mean they should easily get off the hook – especially if they're calling about something dental related. Instead of giving them the competition's number, make them feel comfortable enough to share their concerns with you and come to your for help instead of someone else.

This is where proper training and savvy phone skills become essential, not just for wrong number calls but for all calls. You can show your team some techniques, develop scripts, or hire someone to show them how to ask all the right questions and offer solutions your caller can't refuse.
– 2 – 
"I AM INTERESTED IN  (INSERT DENTAL SERVICE HERE)."
BUT YOU DON'T OFFER THAT. 🙁
If someone calls your office looking for a service you don't offer, it could be a side effect of keywords related to your Google AdWords campaign(s). It's important that your keywords target the correct audience and your negative keywords keep people from calling your office for something you don't do.
Still confused about keywords? Here's how Google breaks it down:"Negative keywords let you exclude search terms from your campaigns and help you focus on only the keywords that matter to your customers. Better targeting can put your ad in front of interested users and increase your return on investment (ROI)."
– 3 – 
"I WAS TRYING TO CALL MY GRANDMA NOT A DENTIST'S OFFICE."
This is a legit wrong number. Someone simply misdialed your office instead of a family or a friend. If they're a local and willing to talk, it might be worth selling them on your unique style of dental care and how easy it is for them to make an appointment. It's a cold calling situation that could possibly turn a misdial into a profitable new dental patient.
Need help getting your team trained with ninja-like phone conversion skills? Want to find out if your AdWords keywords need tweaking? Call us today to speak with one of our dental marketing experts. We've always got you covered.
P.S. Do you need a comprehensive marketing plan for 2018? We create custom plans for every practice type! Our dental marketing experts will help you get started today. Call GPM today 570.904.2166 to get started.