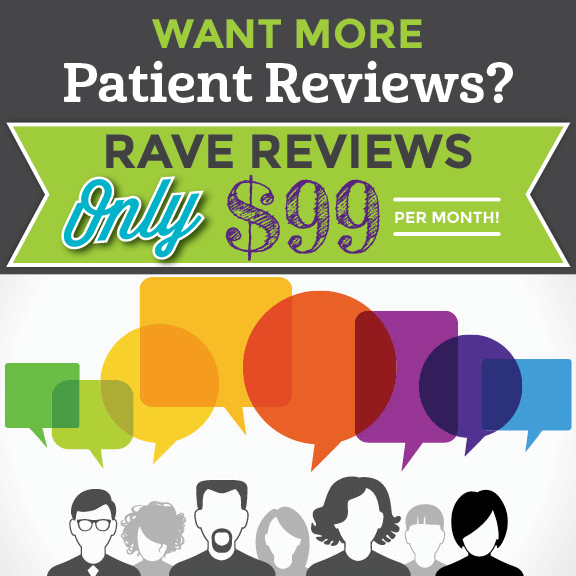 You need reviews on Google. And Yelp. And a handful of other review sites that savvy patients look at. We understand that it can be challenging to get patients to actually leave a stellar review. No worries, we can help.

With Rave Reviews, it's simple. You send a review link to a patient's cell and they can share their thoughts before even leaving the office. Getting started is easy too! Click here to download the agreement.
WHY YOU'LL LOVE RAVE REVIEWS:
Reason #1 –

It's Convenient & Smart
With Rave Reviews, no computers are necessary. It's pure mobile magic. Patients can simply submit a review from their smartphone.
Reason #2

–

It "No's" Negativity
Once a negative review is posted online, it's permanent. With Rave Reviews, if you or your practice is rated negatively, the patient is asked to tell the practice how they can improve things with an uncomplicated form. An open line of communication is created and sent to your front desk for further feedback, instead of a public review site.
Reason #3

–

Read the Feed
Once the great ratings start flowing, they're shared automatically to the social media platforms that you choose, and we can embed a real-time feed on your website to maximize the power of positivity.
We'd love to show you a short demo! Talk to us today to learn how to help your clients. Call Jen, Alison, or Bess at (570) 742-5656 to learn how we can turn your practice into the most talked about office in town.
__________________________